April 8th-10th 2005
Time Period				8th - Friday				9th - Saturday				10th - Sunday

9:00 - 11:30					$ 325.00						$ 400.00						$ 450.00

11:30 - 3:00					$ 350.00						$ 500.00						$ 650.00

  3:00 - 5:30					$ 400.00						$ 450.00						$ 400.00

Time  is purchased in 1 hour slots. 	(2) 1 hour slots are available per time period. 
    2 time slots per flight.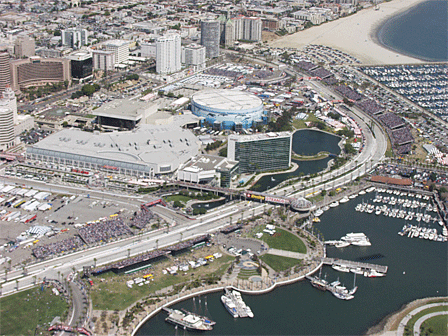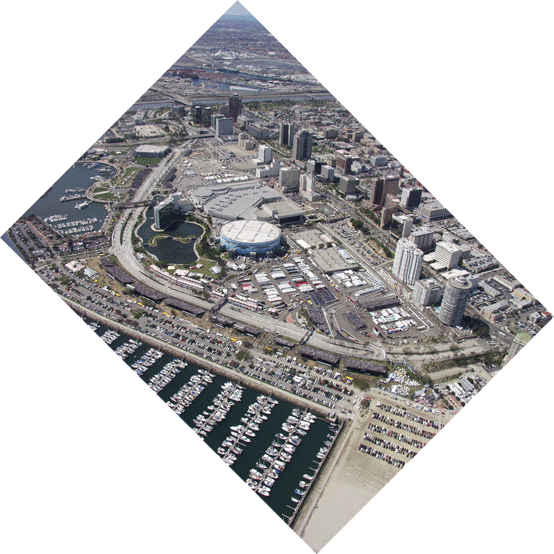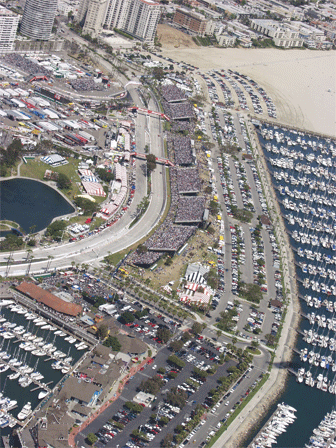 Discounts:
2 Consecutive Hours = Save $ 100.00 (Fri. or Sat. only)
Friday & Saturday = Save $ 100.00 ------ All Three Days = Save $ 150.00
Details:
Each hour consists of at least 45 mins. on site time and 15 Minutes of commute time (to and from Long Beach Airport). If you purchase 2 consecutive hours, you may add up to 30 mins. more on site time to each flight !.

Letter Banners using less than 35 characters & spaces long are done free of assembly charge. If you wish to use up to 60 characters and spaces, there is a one time assembly fee of $ 50.00 (non-refundable). Add $100.00 per 10 ft. per hour for 25 ft. or larger lead poles.
Attendance:
A possible 70,000 people in paid attendance per day(the expected sell out), with an equal amount in the surrounding viewing areas. The projected 3 day total could be almost 1/2 a Million potential customers !.

To Reserve your space please call our main office at 310 638-8000 use the E-mail Button Below.
Book early to guarantee the time slot YOU want . . . . .!

&

Thanks for flying with Skyads !